Summer 2018

with Fairview Moravian

We want YOU to join us!

The family of Fairview Moravian Church wants to include you in our summer events for all ages! During June, July, August, and September we hope you will stop by and join us even if you can't stay the whole time! Our events are always come as you are and open to all people.

You'll see some of our summer events listed to the right. Check us out online or on Facebook. We worship at 10am on Sunday mornings.  You can see our worship style on our website or on Youtube if you're curious.

Have a Blessed summer!!

-Pastor Victoria

Questions? Call the office at 336.768.5629

JUNE 30TH –

God & Country Celebration

4pm-7pm

────

JULY 19TH-22nd

Vacation Bible School

────

August 26th

Back to School Bash

10am-2pm

────

September 7th

3rd Annual Police Appreciation Event

Starts at 4pm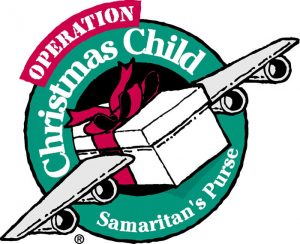 CHRISTMAS IN JULY
OPERATION CHRISTMAS CHILD
SHOEBOX MINISTRY
This year, 2018 marks the 25th anniversary of Operation Christmas Child. During these 24 years 157 million children around the world in need have received shoebox gifts. We are proud to say that Fairview Moravian Church has been a part of this outreach ministry. Our member's response to this ministry through the years has been generous and uplifting.
We are excited to be a part of this ministry, by filling a shoebox with gifts for children who might not have received a gift at all. When they receive a shoebox, they are given the opportunity to learn Bible stories, memorize Scripture, and hear the Gospel giving their hearts to Jesus. These children in turn share the goods news of Jesus Christ with their parents and siblings. The shoeboxes we fill help to sow seeds of Christianity in children.
Our kick-off date is August 5th. The shoeboxes will be available that Sunday morning after worship. The shoebox will include packing information and a list of suggested items. The rubber band in the box is to place around your box after you have filled it with gifts and the envelope containing the shipping cost.
This early start gives us the opportunity to shop the school sales that start around the middle of July through mid August. Early shopping will enable us to fill our shoeboxes and return by September 23.
Bring your completed box to church on any Sunday morning and place on one of the tables in the Parlor. We will store the shoeboxes securely until they are delivered to Pinedale Christian Church.
We would like for everyone to find a way to participate in this outreach ministry. You could fill shoeboxes, and invite your friends and relatives to participate. If you have difficulty shopping or just do not like to shop, we welcome monetary donations and someone will shop for you.
It is amazing what God can do with a shoebox filled with your gifts, in the transformation of hearts by the Christmas Child, who is the Savior of the World.
We ask for your prayers that God will direct each shoebox gift into the hands of the right child.
We give thanks for the love of Jesus Christ and know that we are blessed. May we commit ourselves to be a blessing to others?
In our effort to help those who are less fortunate than us, let work together to make our shoebox contributions in 2018 the best one ever.
OCC Coordinators: Rod Back and Pat Sapp
Outreach and Special Events Committee