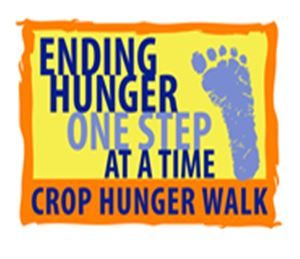 Winston-Salem/Forsyth County 
CROP Hunger Walk
Sunday, October 21
Registration:  1:30p.m.;  Walk:  2:30p.m.
Location:  Bailey Park's Long Branch Trail at Wake Forest Innovation Quarter (445 Patterson Avenue)
For information about our Fairview Team, please contact Victoria Lasley (336-978-2028), Morgan Fox (336-816-3429) or Heather Hubbard (336-251-3356).
 Where:  Fairview Moravian 

Church Ball Field
When: Saturday, October 27
Time: 4:00p.m. to 6:00p.m.
 The Christian Education Committee is making plans for this year's Trunk or Treat, which will be on Saturday, October 27th.  We want to fill the Parking Lot with trunks full of treats.  To achieve this goal, we are asking for your help.  Please prayerfully consider bringing your decorated "trunk" to this event.  The decorations do not have to be elaborate.  We will even help you decorate your trunk if you let us know ahead of time!  Cars need to be decorated no later than 3:30p.m.  If you need candy for your trunk, we will even help with that as well.  Please plan to join us!  The event is from 4:00p.m. to 6:00p.m.  A Hotdog supper will be provided.  We are also asking our very generous congregation to donate lots of wrapped candy for this event.  Candy donations can be placed in the designated box in the Parlor.  As always thank you Fairview Family!

Penny Campaign
Penny Campaign is Samaritan's Ministries signature community event, which has raised money to feed and house people in need for over 25 years.  There will be jars located throughout the church for you to leave your pennies and other coins (and paper money)!

Collection Day is Saturday, December 1st.  WXII's Lanie Pope serves as honorary chairman and is onsite at the drop off location.
It takes just 210 pennies to provide a warm meal for someone in need. It takes 2,582 pennies to provide a night of shelter to a homeless neighbor. Every donation makes a difference.