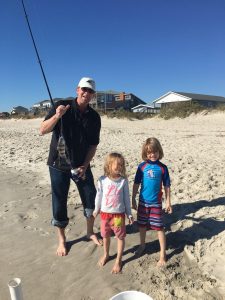 Pastor Scott was born and raised in Raleigh, N.C. He was baptized and confirmed in Raleigh Moravian Church and first learned to play the trumpet in the church band. Pastor Scott graduated from UNC Chapel Hill with a Bachelor Degree in Political Science. He went to Moravian Theological Seminary in Bethlehem, Pa. and graduated with a Master of Divinity degree in 1979. Pastor Scott has served in several different church settings including: Associate Pastor of Ardmore Moravian Church in Winston-Salem, N.C., Founding Pastor of New Hope Moravian Church in Hickory, N.C., Pastor of Park Road (now Peace) Moravian Church in Charlotte, N.C., Associate Pastor of Home Moravian Church in Winston-Salem, N.C., and has served Fairview for over seven years.
Pastor Scott has served for many years at Laurel Ridge Moravian Camp including over 25 years as a Sr. High Camp Counselor and 4 years as a Co-Dean of Junior 2 Camp. He enjoys being with folks of all ages and the youth help renew his energy.
Some of his hobbies include: cycling, walking, stamp and postcard collecting, fishing, working in the yard (for fun!) and rooting for the Tar Heels!
He is married to Liz (41 years) and they have three grown married children – Cliff (Kimberly), Lindsay (Ryan) and John (Sarah). They also have two fabulous grand-children – Raleigh (age 6) and Liza (age 4) and a cute toy poodle named Jackson.
Pastor Scott invites you to come experience God's love through Worship, Sunday School, Bible Study, and Outreach projects. Join us in taking up the call to be the hands and feet and voice of Jesus Christ in the world.